Comox Valley's Experts in:
Window, Siding, Gutter and Roof Cleaning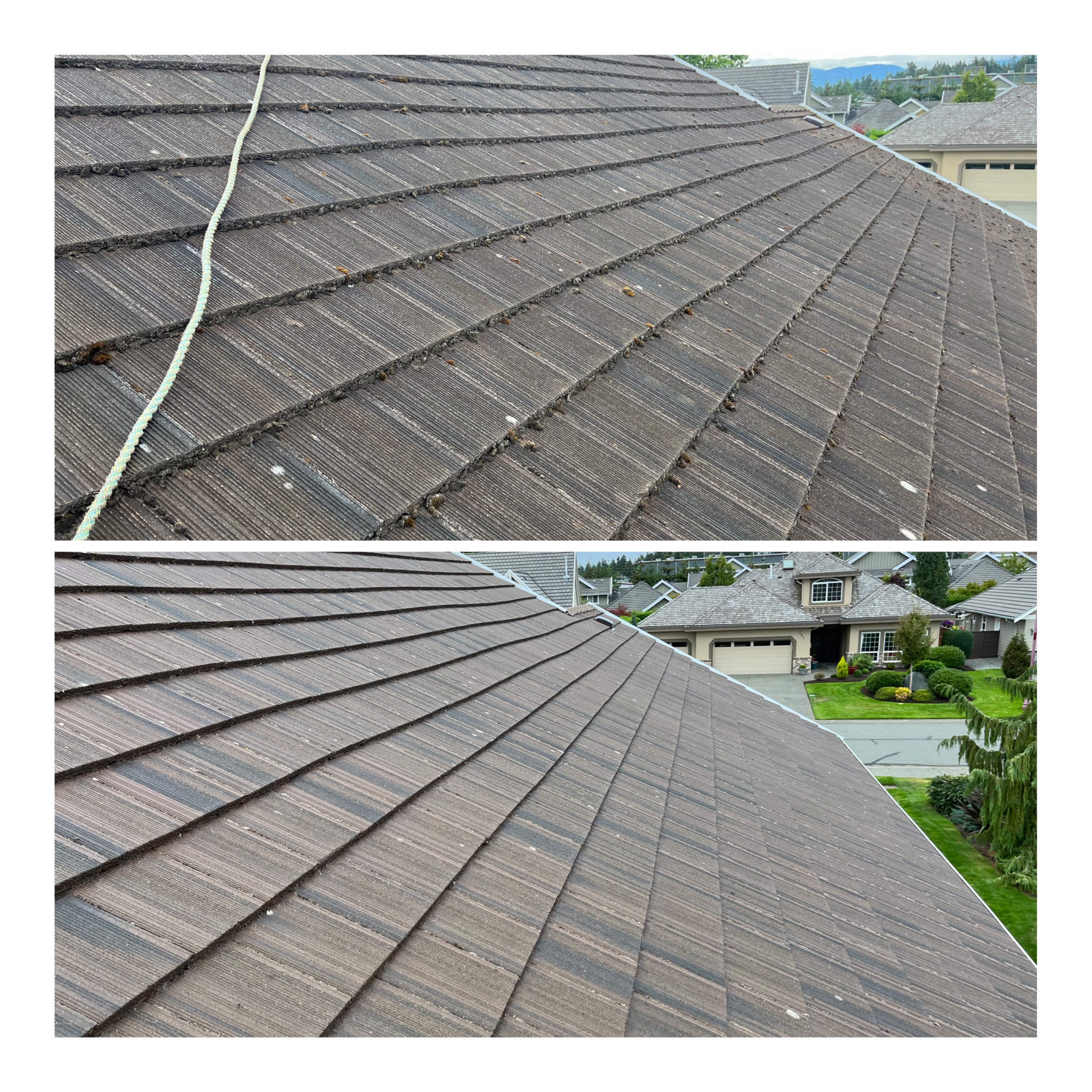 Cement Tile Roof Clean
Before/After, September 23rd, 2022.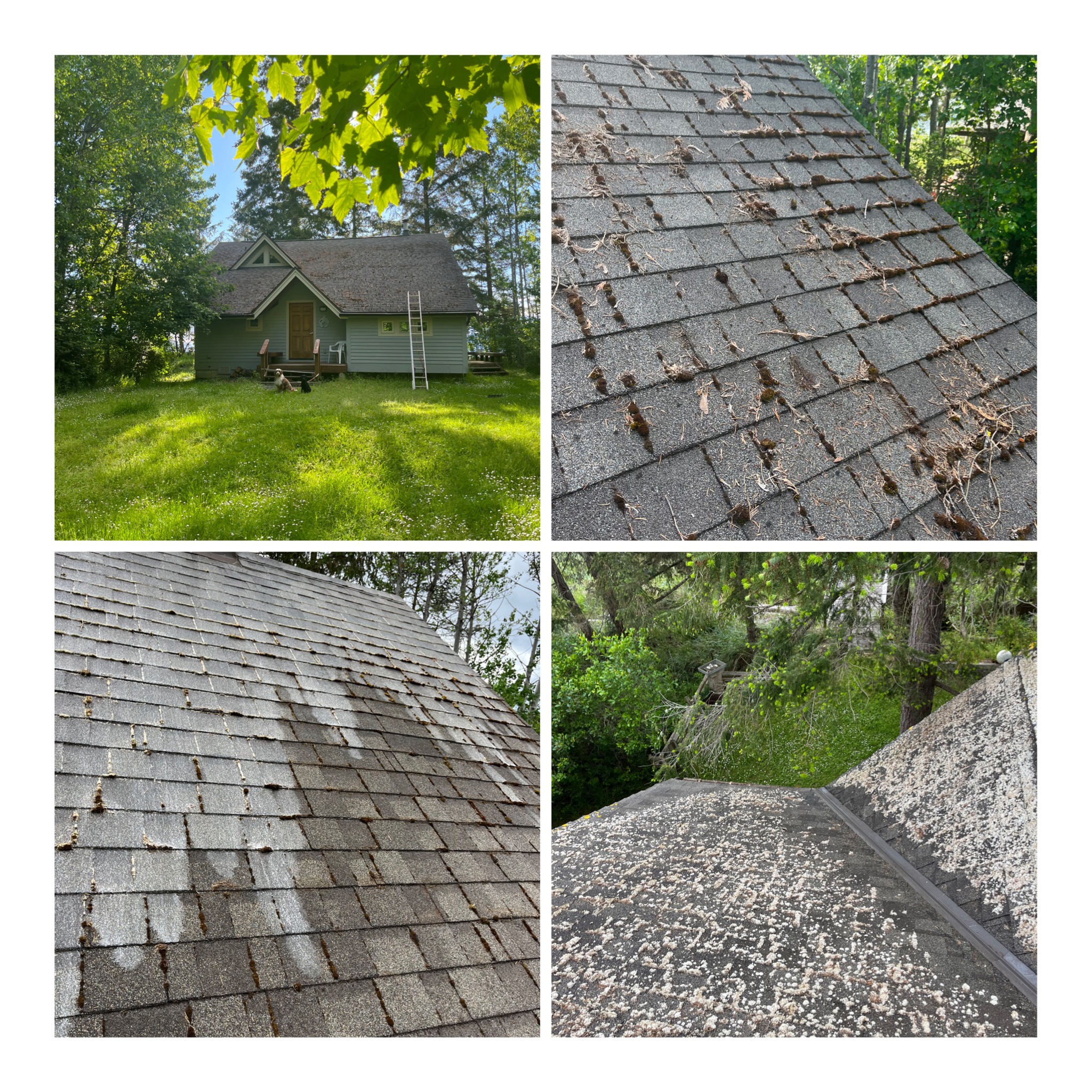 Denman Island Roof Treatment and Gutter Clean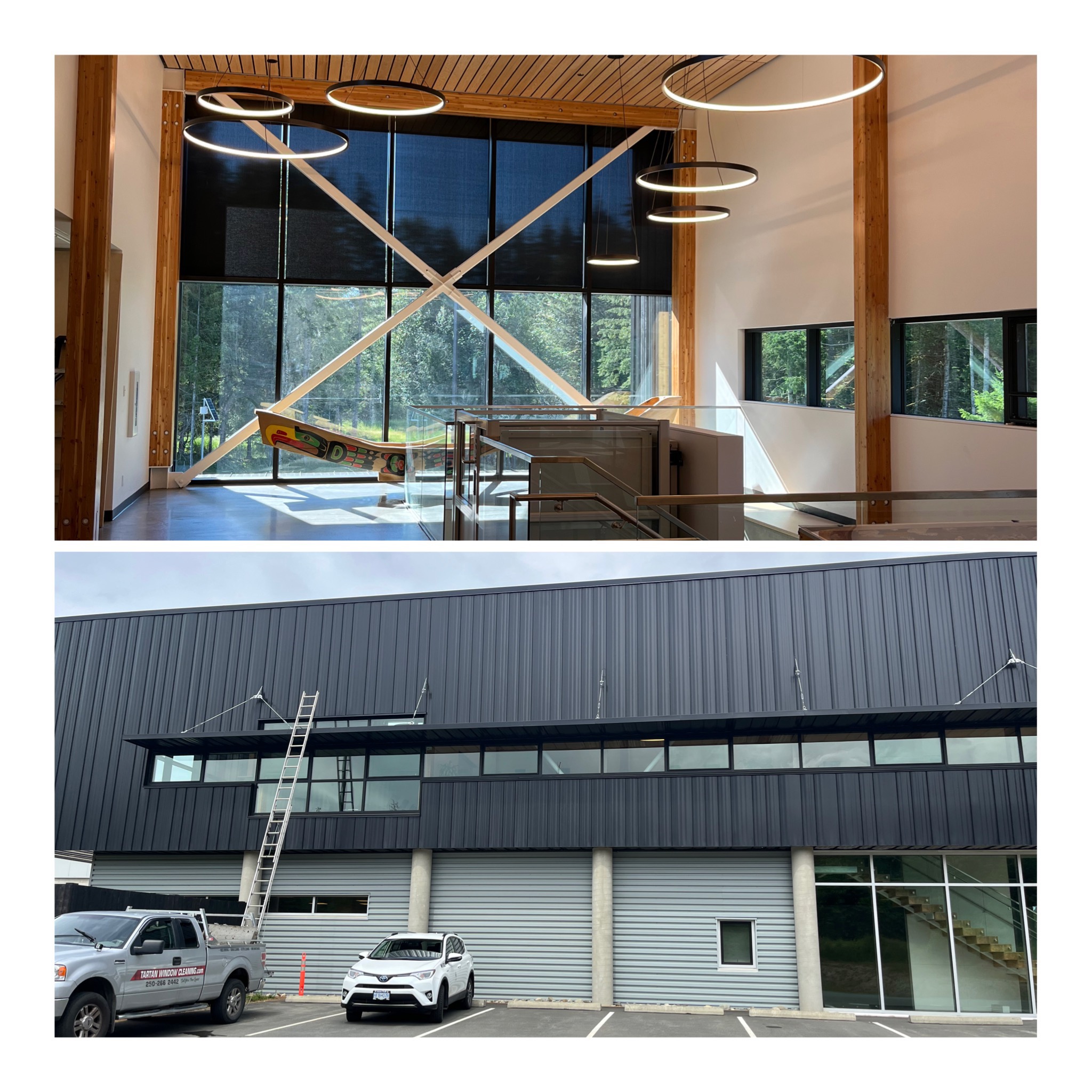 Comox Valley Water Treatment Plant
Interior/exterior post-construction window clean, July 14th, 2022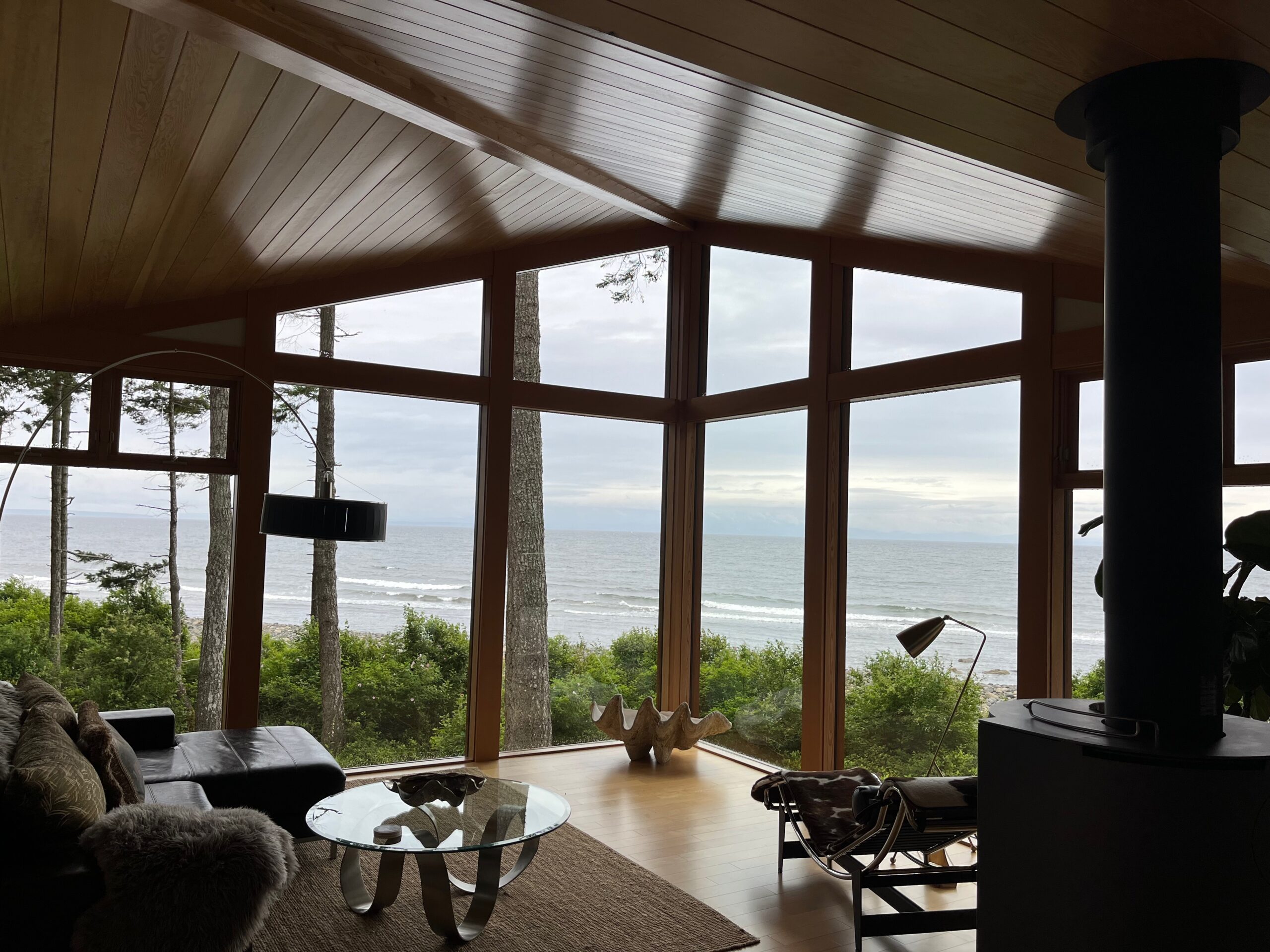 Seal Bay Oceanfront Window Clean
After completion of our annual window clean. Its our 4th year at this property, June 20th, 2022.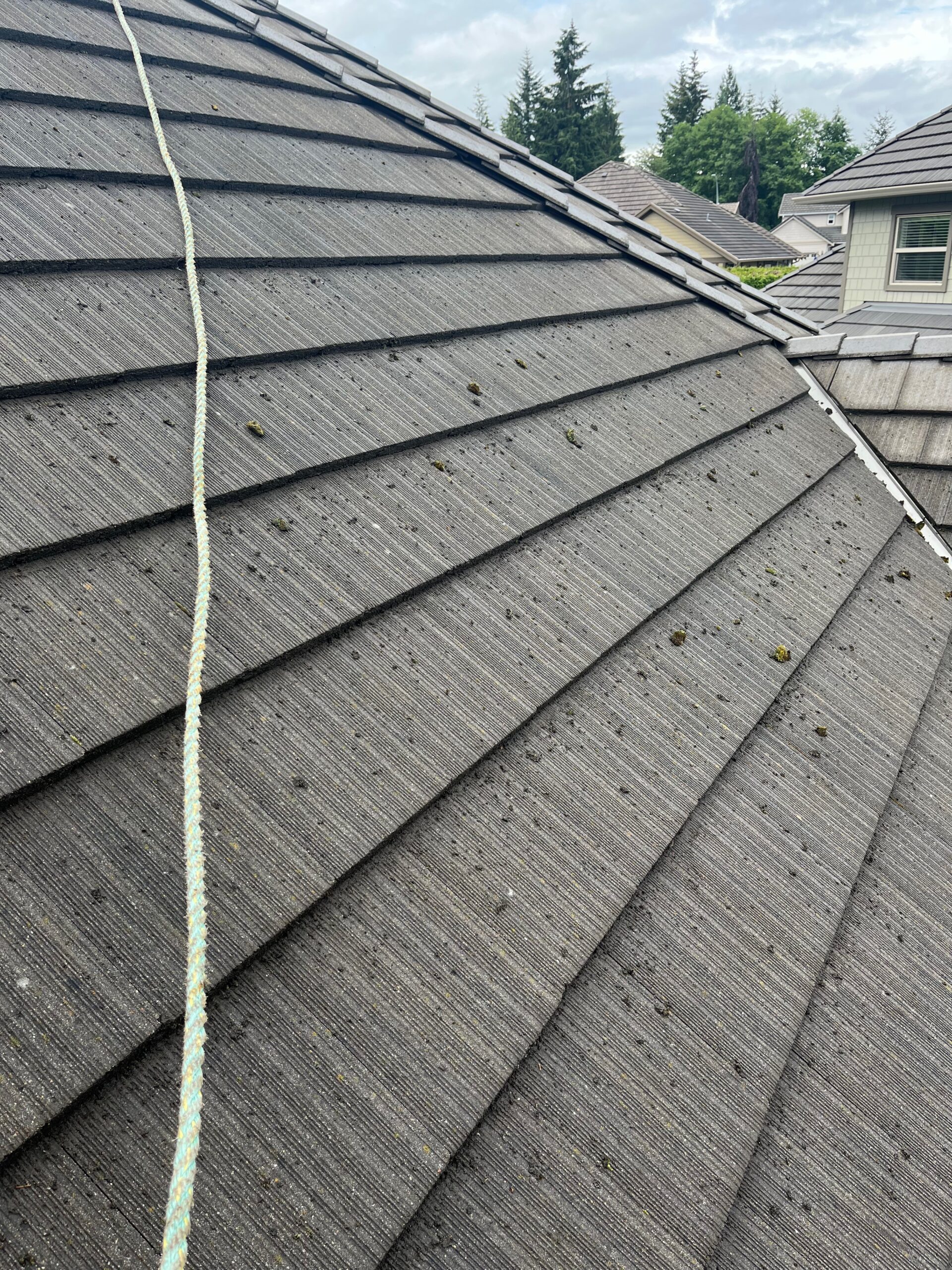 Moss Removal in Crown Isle
During physical removal of moss on roof. Idiens Way in Crown Isle. Completed July 16th, 2022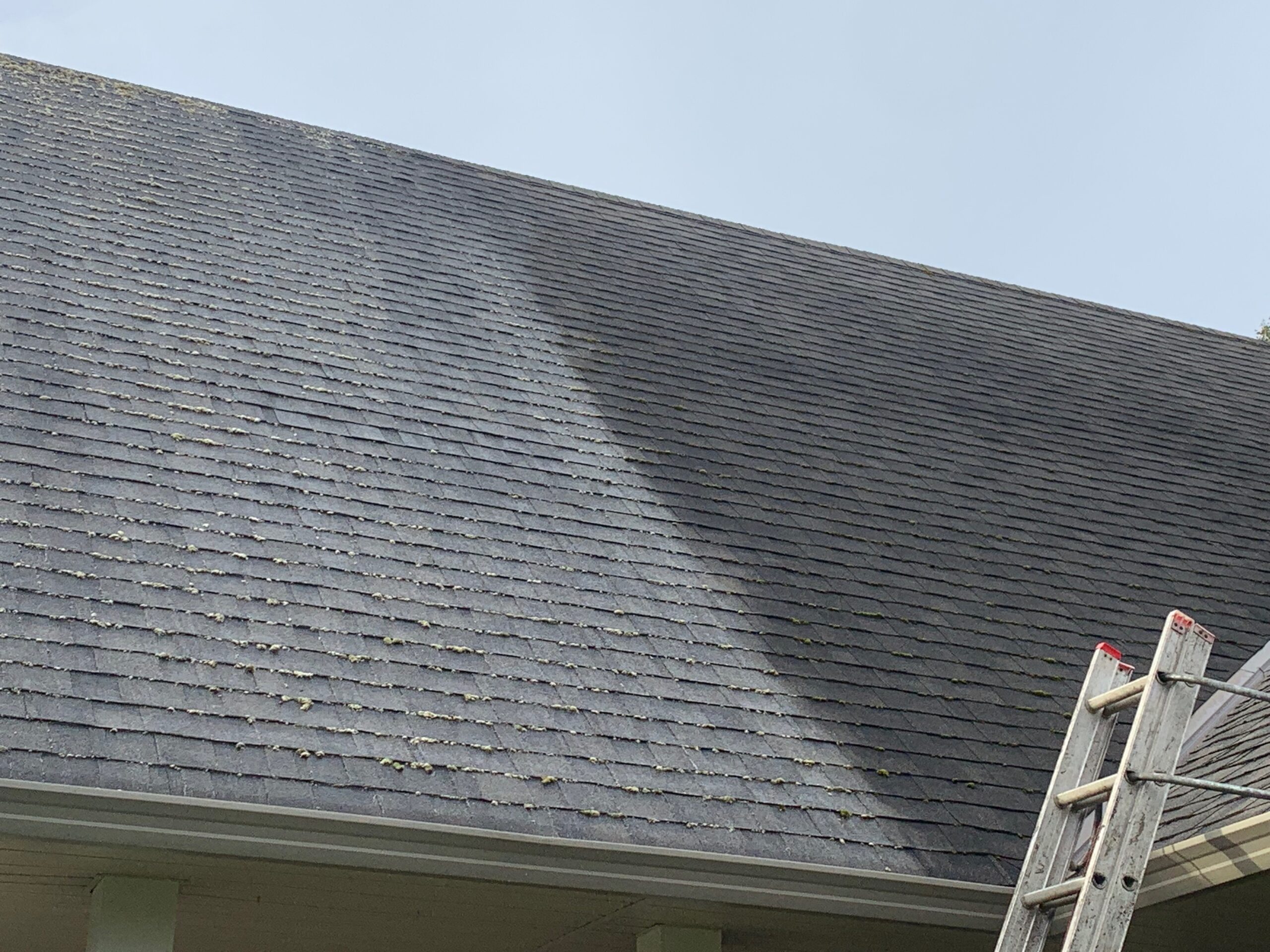 Roof Treatment in Comox
Off Lazo Rd Completed October 4th, 2021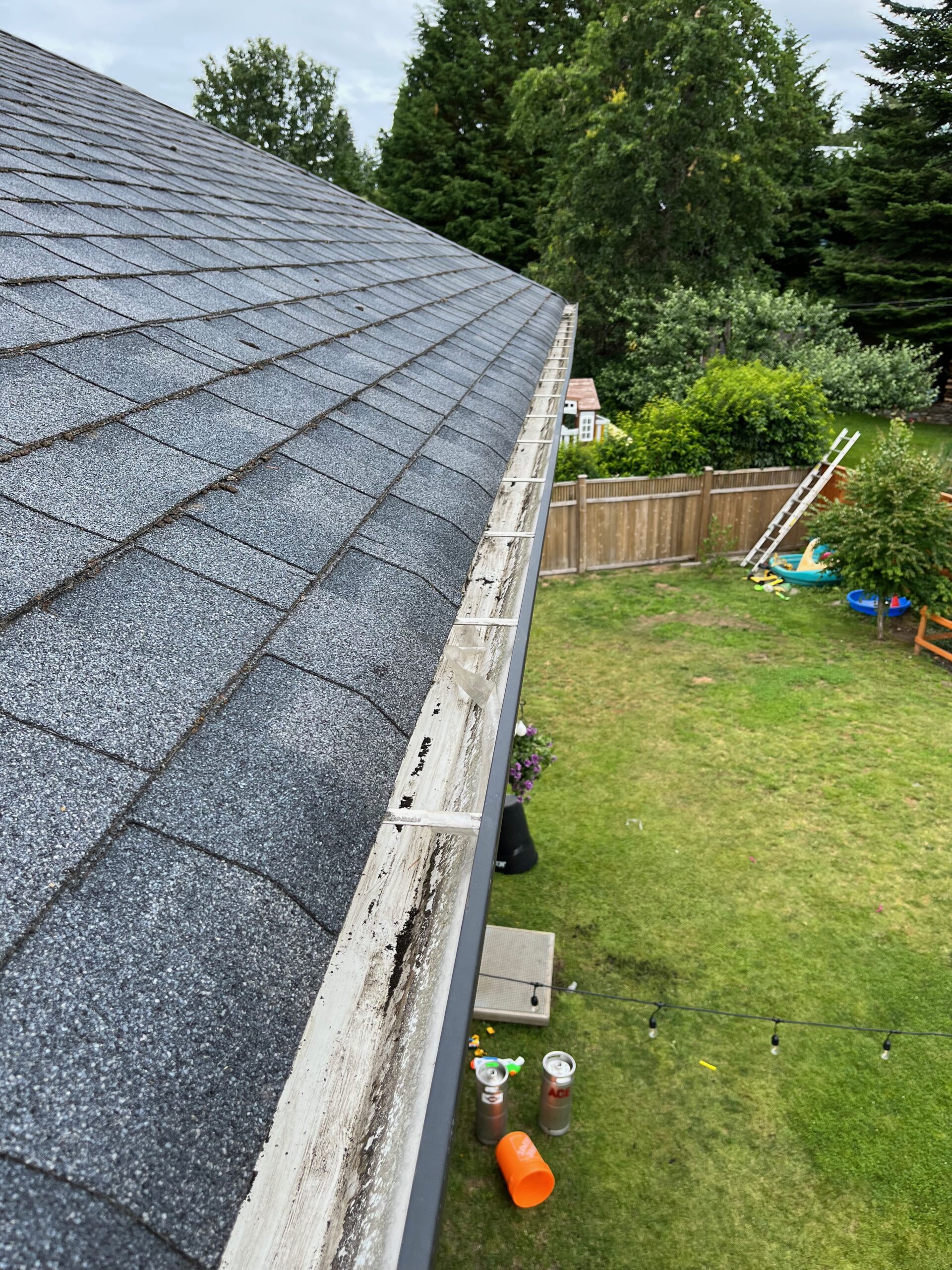 Gutter Clean in East Courtenay
Clean and good to go for the fall season, July 18, 2022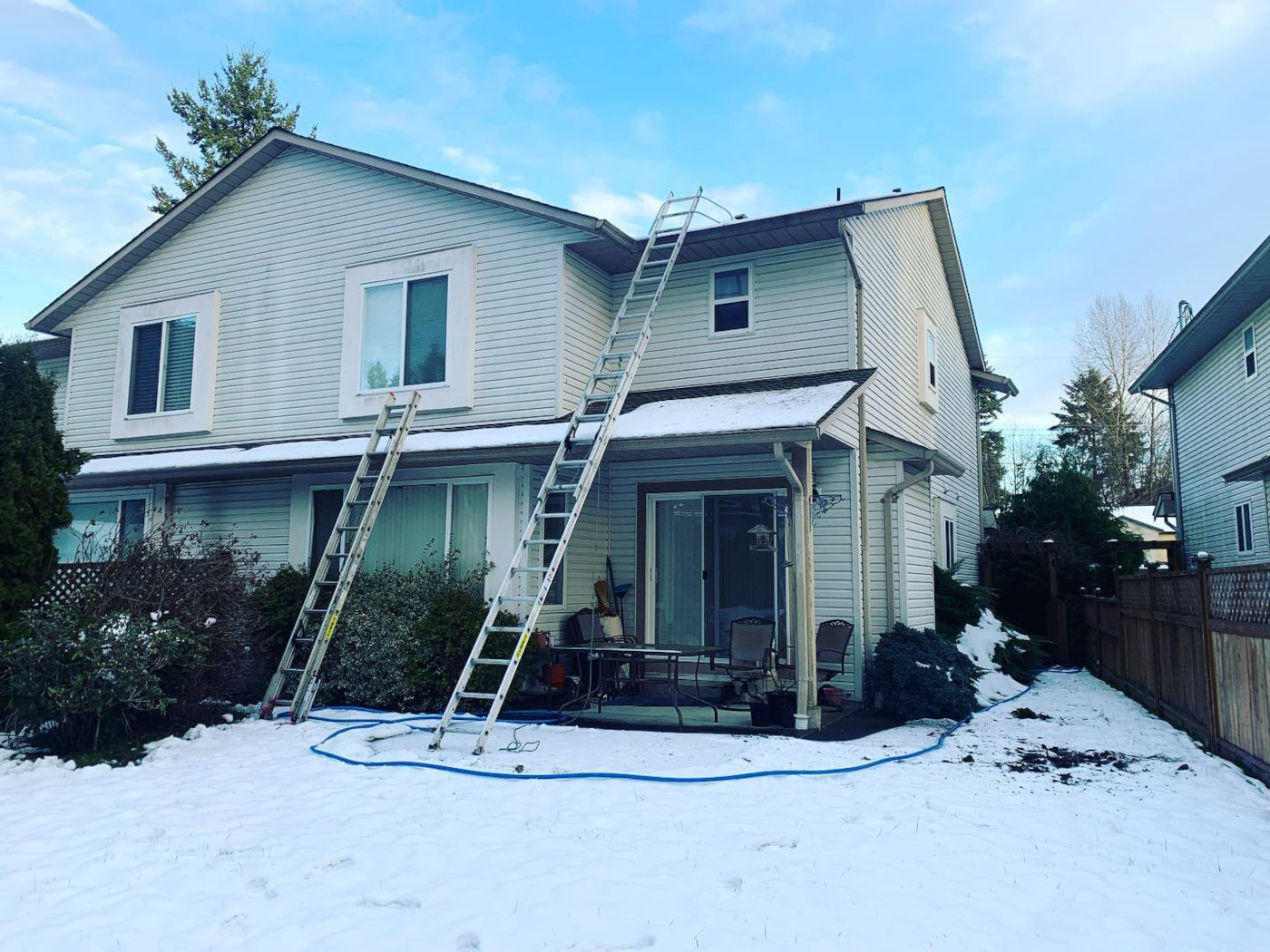 Winter Gutter Clean in Courtenay
As long as things are able to defrost, we can pull all the gutter gunk out in chunks of ice. Winter 2021
Crown Isle Strata Gutter clean
9 duplex strata, gutters cleaned and debris removed from 3 roofs completed July 15th, 2022.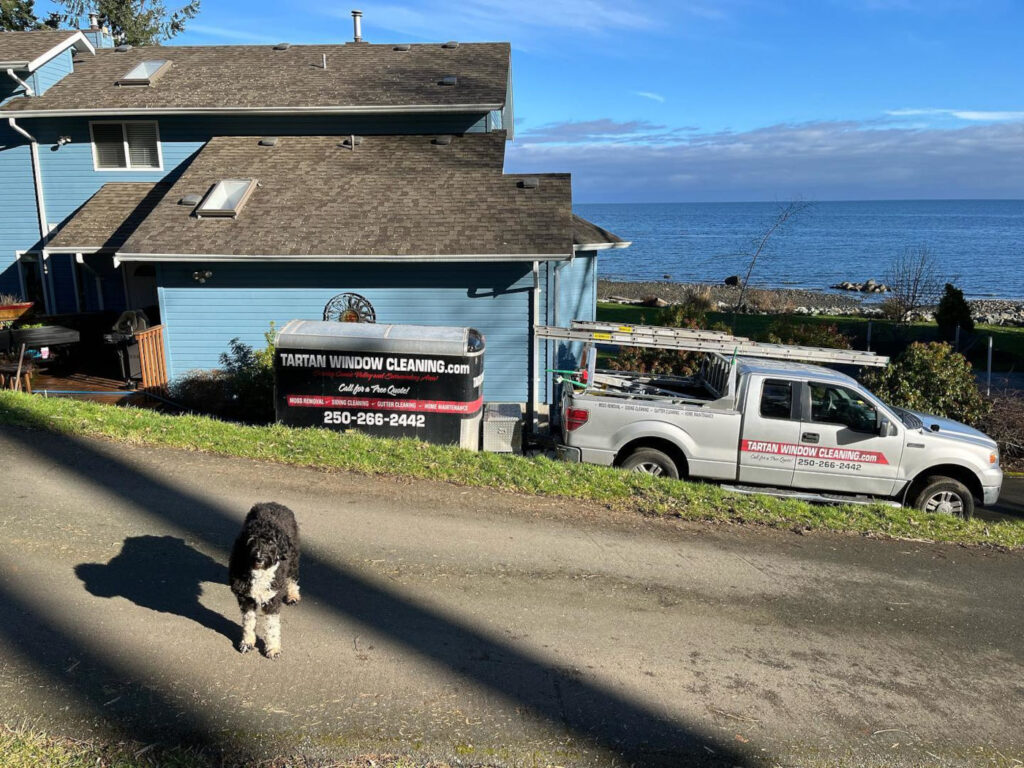 Little River Roof Clean
Lucy and I just wrapped up a big roof clean today near the Powell River ferry. These customers should be good to go for 5-10 years before needing another! I will be back in a couple months to clean the windows.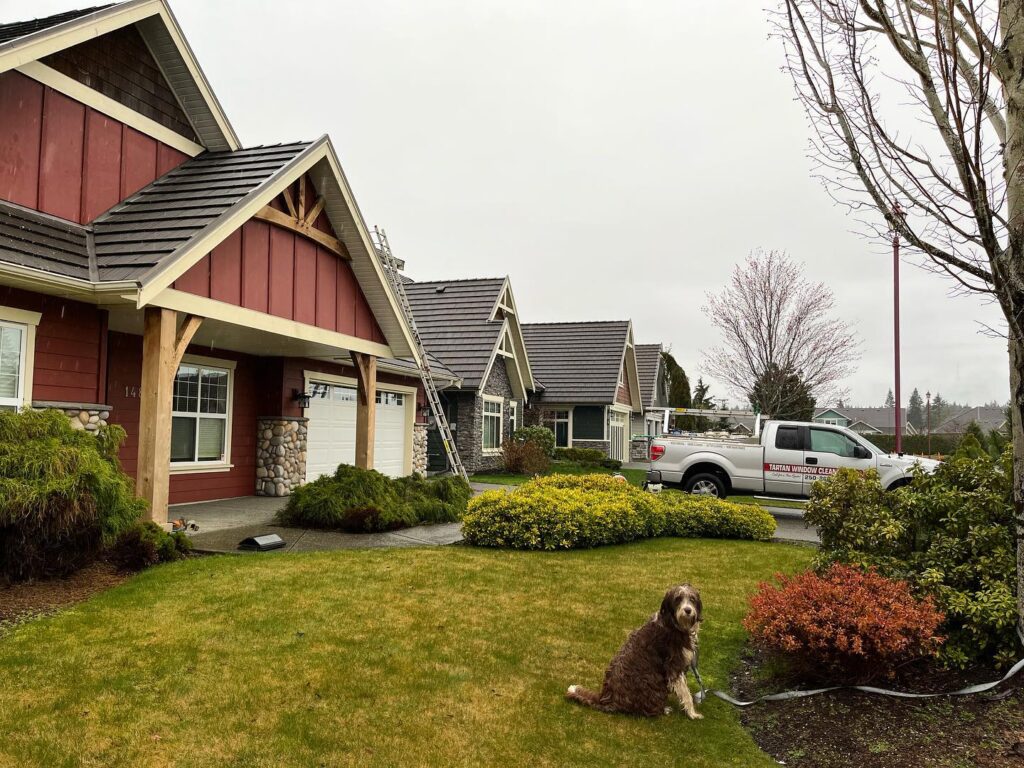 Crown Isle Cement Roof Clean
Borrowed a dog to take to work. Wanda and I completed this cement roof clean March 24-25, 2022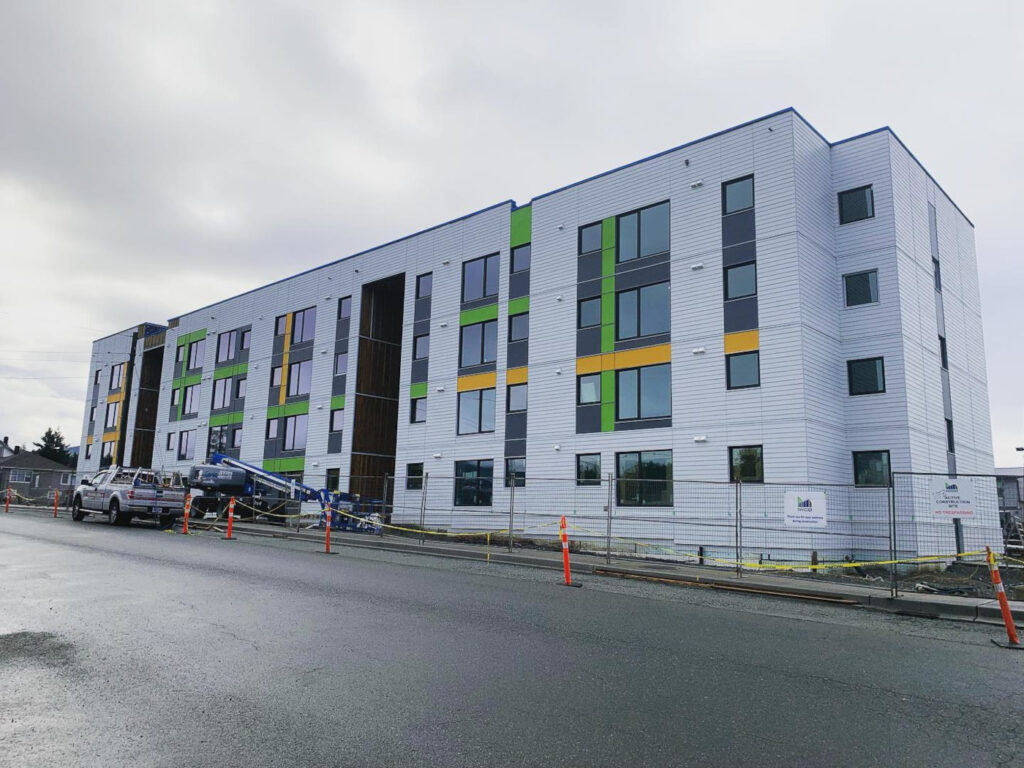 Port Alberni Post-Construction Window Cleaning
Post-construction window clean on a 48 unit apartment building this weekend. 4.5 stories up all done with extension pole from ground level.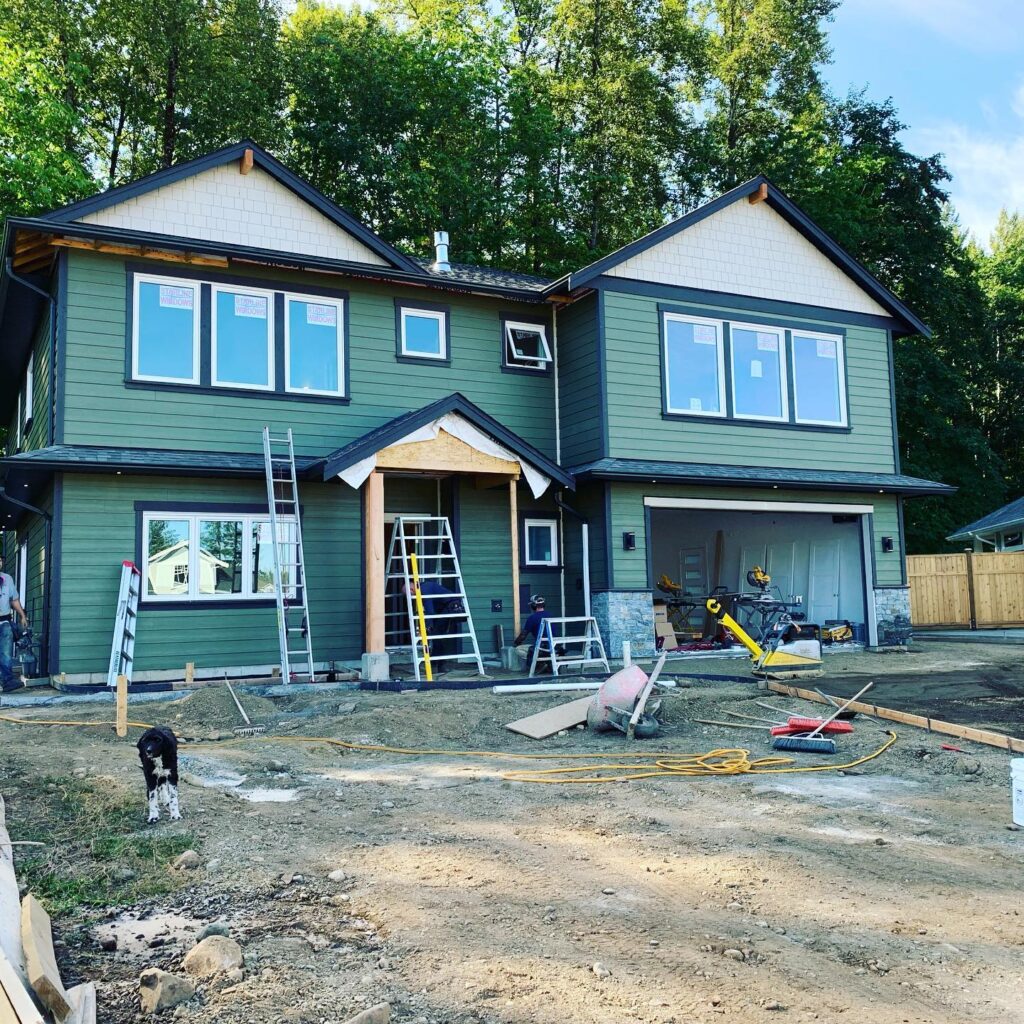 Courtenay Residential Post-Construction Clean
Post-construction window cleaning on a new residential unit in the Comox Valley.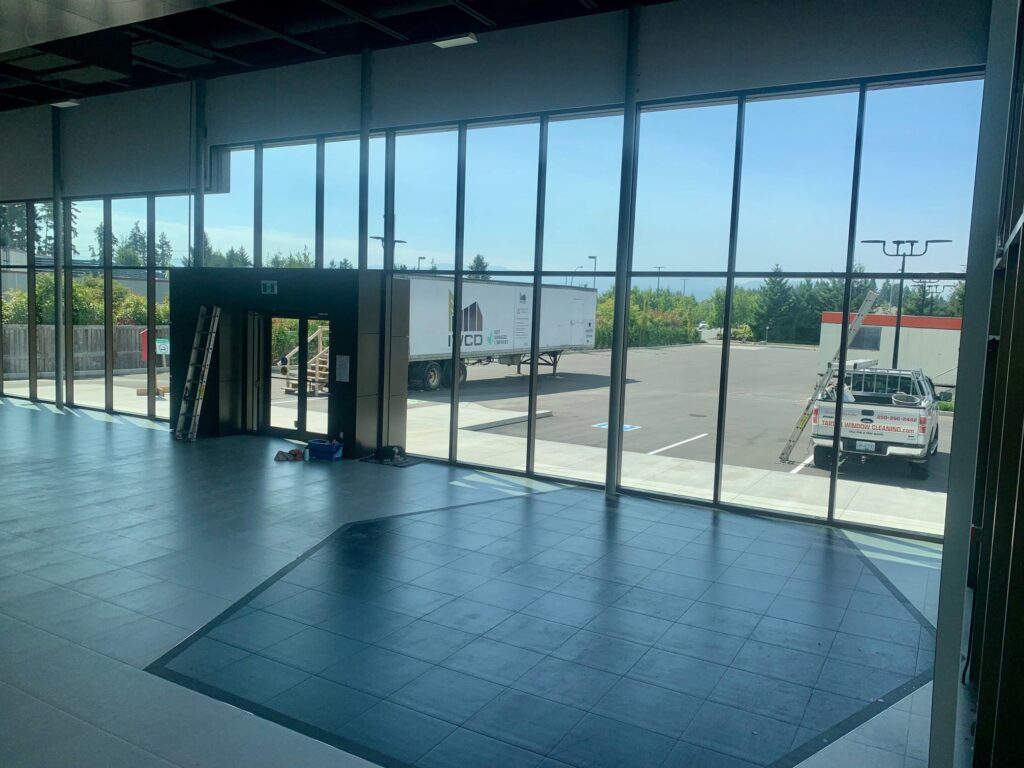 Commercial Window Cleaning
The results of 2 full days removing paint, glue and drywall mud off of these windows at a new car dealership in Courtenay.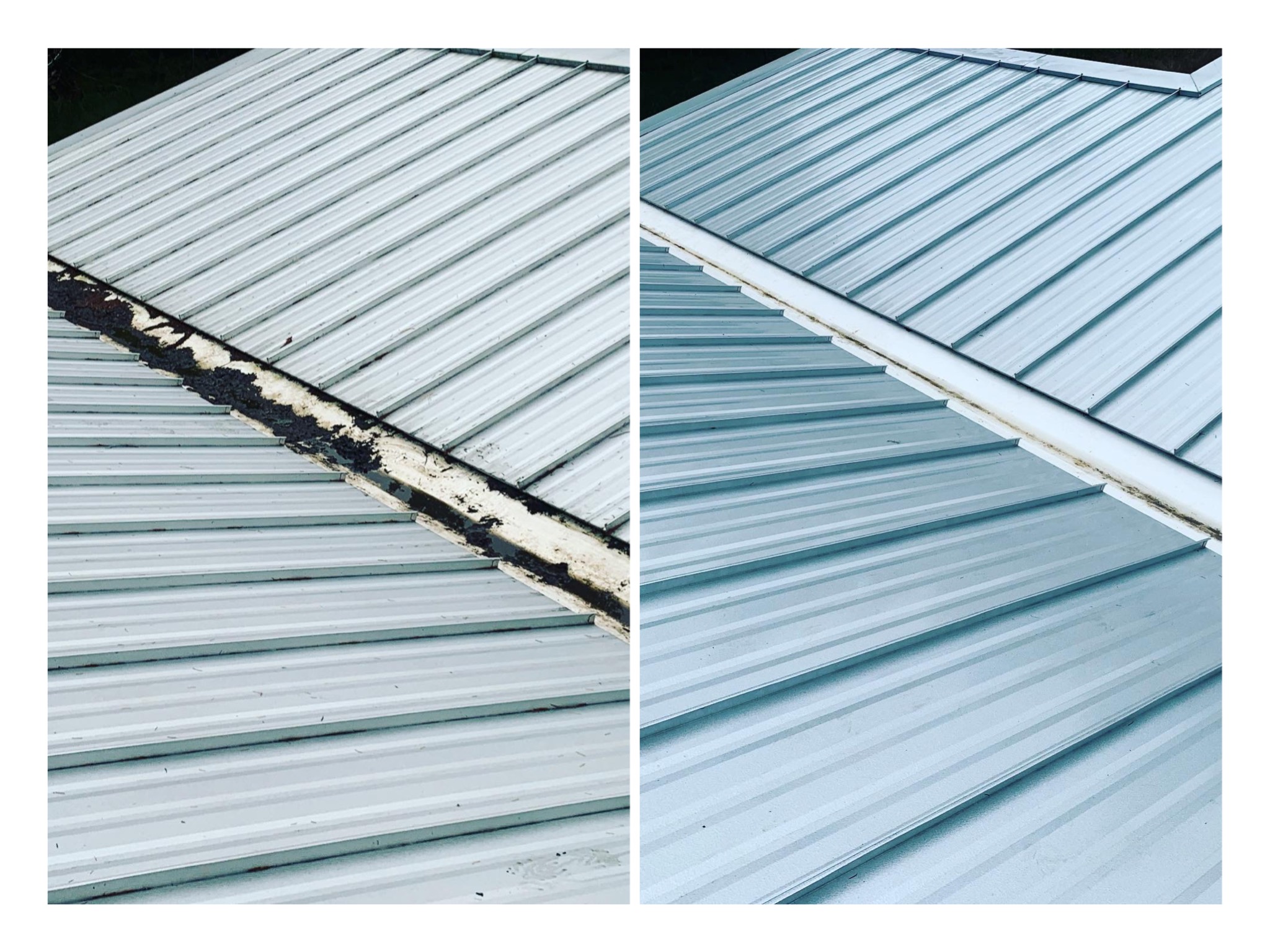 Metal Roof Cleaning on Denman Island
We made this metal roof sparkle like new!
"Third year we have used Dylan for gutter cleaning and moss removal. Punctual, professional, efficient, and great prices!!! Thanks Dylan for the great work! Highly recommended"
"We have hired Dylan twice now to clean our roof, house, windows and gutters. He has done excellent work with good attention to details. He is very professional and personable. We recommend him highly."
"Dylan did a wonderful job cleaning the troughs on both my house and the cottage at the back. He is pleasant to work with and always puts in that little bit extra. Everything looks wonderful! I couldn't be more pleased."
Message Us
Get In touch below. Ask Any Question or Start a Free Quote
Mailing Address
2110B Lake Trail Rd.
Courtenay, BC
V9N 9C3